WordPress
Custom WordPress Theme Development
We offer both WordPress theme customization and custom WordPress theme development. If you have a theme you'd like to customize, we can provide those customizations at a reasonable rate. If you would like us to create a custom WordPress theme for your business, we can certainly do that, too!
Maintenance
We offer monthly maintenance plans for WordPress website owners that prefer to be more hands off. From time to time you may notice a plugin needs to be updated or WordPress core has a major update notification. Before you click "update", be sure to follow the standard protocol. Backup your files and database prior to making any major website changes.
Responsive Web Design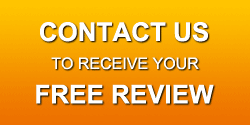 Mobile search is quickly becoming the standard online.
If your website doesn't work on mobile devices, good luck in 2015 and beyond.
We can help you develop a responsive WordPress website that can be viewed on any mobile device.
Consulting & Training
Already have a website and know enough to be dangerous? We offer additional WordPress consulting services for those inclined to dig deeper and know more about how they can improve their website's useability, accessibility and searchability.