Dogma Pet Supply & Dog Wash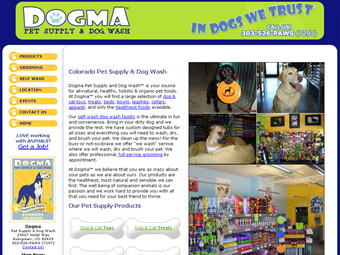 Dogma Pet Supply and Dog Wash is located in Evergreen, Colorado and has been a client of Dog Eat Dog Designs since 2007.
We work with Dogma on a regular basis by maintaining and updating their website, photos, products and events.
Visit Dogma, today!