Ercolina CNC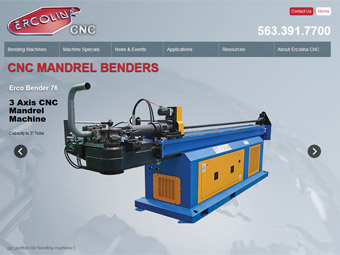 Ercolina CNC is the exclusive website for Ercolina's line of CNC and NC mandrel bending machines for tube and pipe bending applications. Ercolina CNC offers customers the highest quality metal forming machines, including CNC and NC for many industrial applications.
Dog Eat Dog Designs has designed and programmed many of Ercolina's websites and we work with Ercolina every month to improve site conversions, inbound links and relevant traffic to improve their site's search visibility.
Visit ErcolinaCNC, today!